Date/Time
Jun 8, 20199:00 am - 1:00 pm
Location
Notes
Recycle Your Electronics Responsibly
UMSL Sustainability and Crime Victim Center have partnered up to bring the community an Electronics Recycling Event.
Bring any unwanted electronics you would like to rid of — the list of what is accepted is long! Anything collected will be recycled responsibly so that they do not harm our environment.
On Saturday, June 8th, this is all taking place in the UMSL Music Building parking lot, Parking Lot SS. Simply pull in to the west entrance coming off of Natural Bridge Rd, drive through the parking lot and the recycling workers will take the items out of your car. You can stay in your car the whole time!
Questions? Contact UMSL Sustainability at greenumsl@gmail.com or sustainability@umsl.edu. See you on June 8th!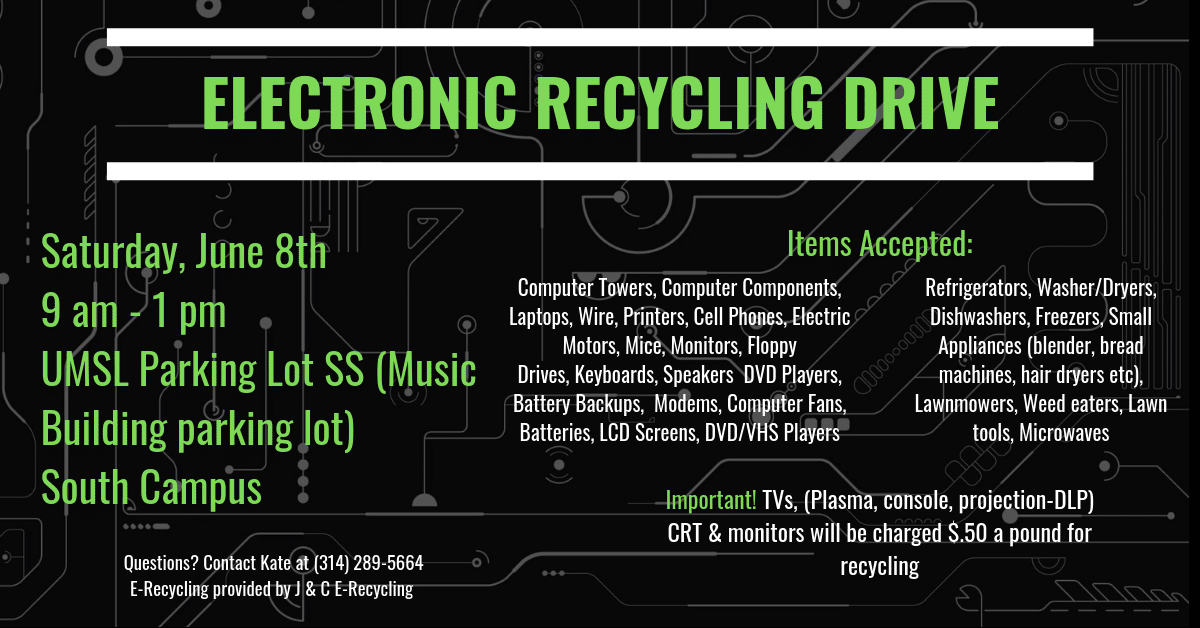 Categories
Tags