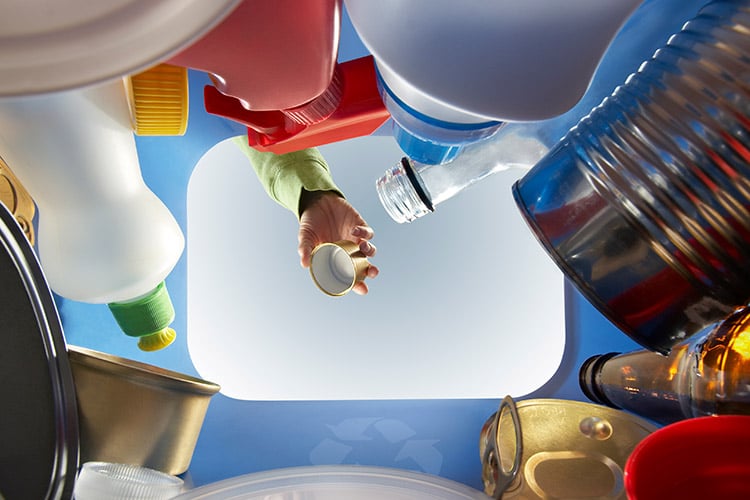 Recycling is easy whether you live an apartment or home, use a recycling dumpster or recycling rollcart recycling is the same for everyone!  If you are wanting to start recycling, visit the "How to Recycle" for step-by-step instructions as to how to set up recycling in your home or business.  If you have more in-depth recycling questions, visit "What Bin Does It Go In" to answer more specific recycling questions and which dumpster or rollcart an item should be disposed in.  For additional resources, recycling data reports and where to buy recycling products, visit the "Additional Links" page.
Whether you have an alley dumpster, curbside rollcart or live in a large multifamily building with commercial waste services, we've got you covered.  Learn how to recycle in St. Louis no matter where you live.
Find out what can be recycled in your blue bin, plus learn how to correctly dispose of other waste that can't be recycled.
Take your recycling efforts to the next level! Check our database to see if there is a place to recycle, donate or reuse the item you no longer need, from automotive supplies to electronics and more.
Find out when your recycling should be collected, check out data and reports on recycling in St. Louis, report a problem with your service and find places that sell product made from recycled materials.