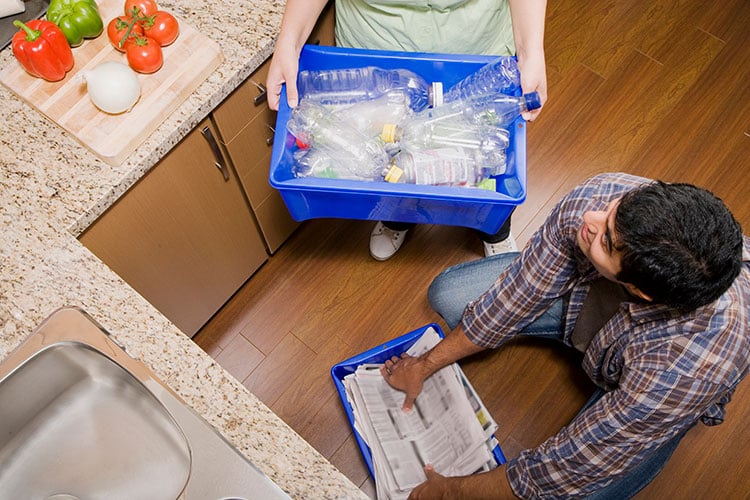 Recycling in St. Louis is easy!  It takes just a few small steps.  No matter if you are in your home, at work or on the go, recycling is the same throughout our region.  It takes just a few small steps.
STEP 1
Find out what you can recycle.
Have something to recycle or donate and don't know what to do with it? Check out our database and recycle beyond the blue bin!
STEP 2
Designate a space in your home for a recycling bin and place clean, dry recyclables there until you're ready to take them out for collection.
STEP 3
Rinse or wipe off food residue, empty liquids. (Tip: If you can't get any more food or drink out of the container, it's usually ready to recycle!  Be sure to reattach the lid!)
STEP 4
Flatten all cardboard.
STEP 5
Empty your recyclables loose into your City Dumpster or City Rollcart, or take them to a nearby Dropoff Recycling Site.