Food and beverage cartons are the latest addition to the "recycling world" and the sixth category of the six items that are accepted in our Blue Bins. This blog post will discuss the types of food and beverage cartons we can recycle, what they are recycled into, which cartons we cannot recycle and why.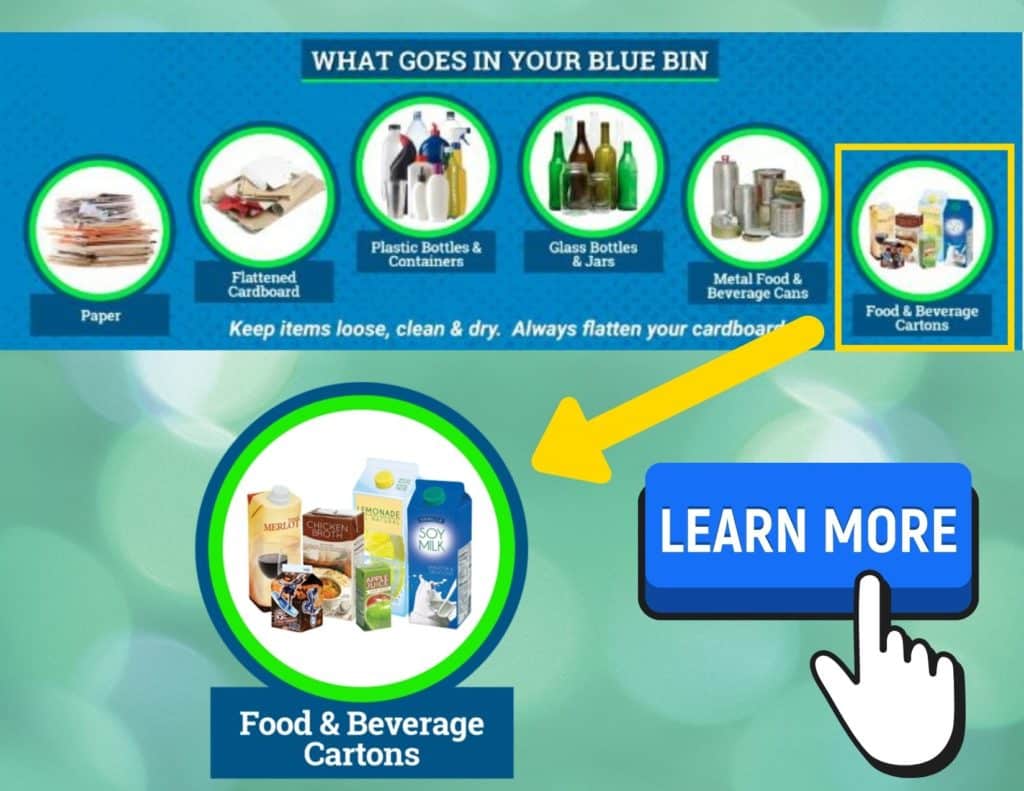 We are able to recycle food and beverage cartons because of the Carton Council, which was established in 2008 with the mission to "come together with a commitment to increase access to and awareness of carton recycling in North America."
According to the Carton Council, by 2019, "Nearly 61% (71 million) of households in the U.S. now have access to carton recycling across 49 states."
What Food & Beverage Cartons Can We Recycle?
A good rule of thumb when asking if your carton is recyclable is to remember where it came from inside the grocery store.
"Did my carton come from the refrigerated section?" Recycle it in your Blue Bin!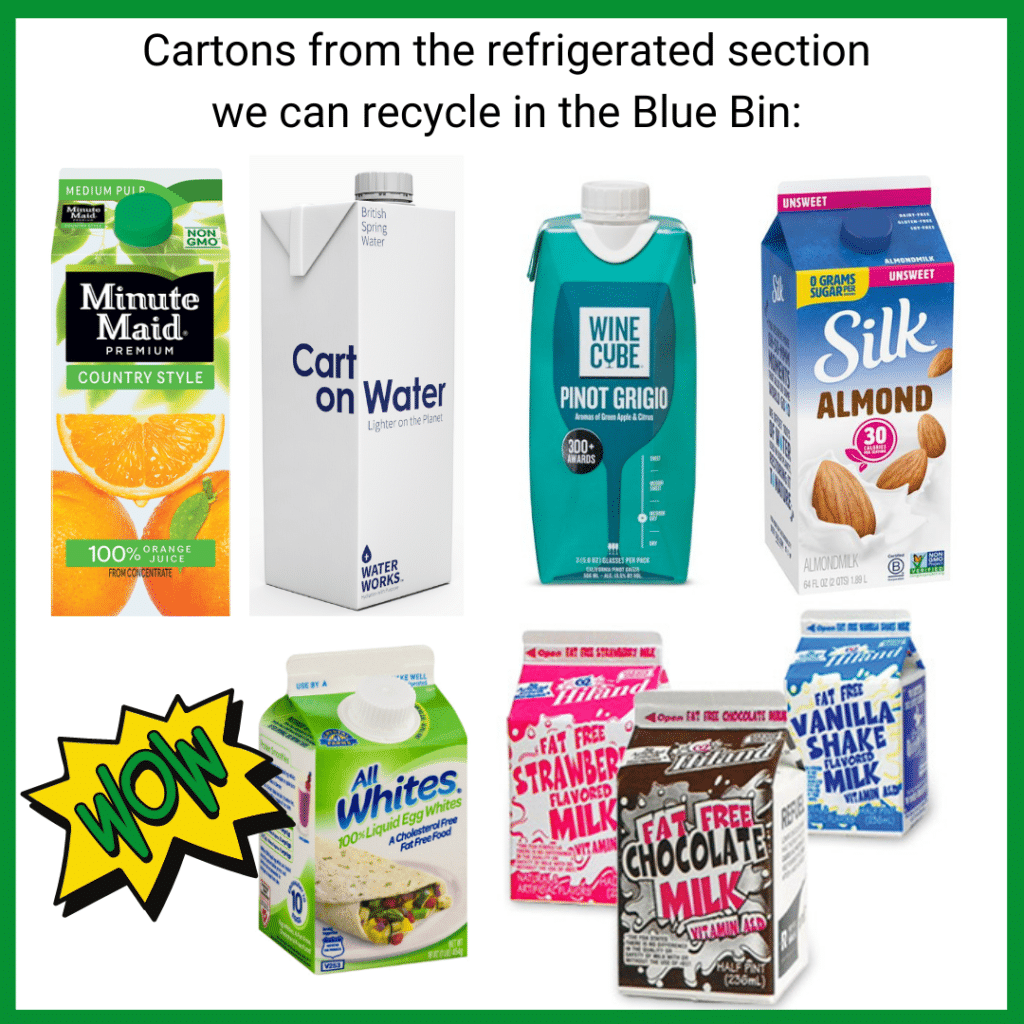 Since 2008, the Carton Council has worked diligently to partner with many recycling companies, local governments and Material Recovery Facilities (MRF) around the nation. In some places, their investments have allowed the MRFs to install the technology required to sort and bale the food and beverage cartons that are collected.
"Did my carton come from the shelf aisle?" Recycle it in your Blue Bin!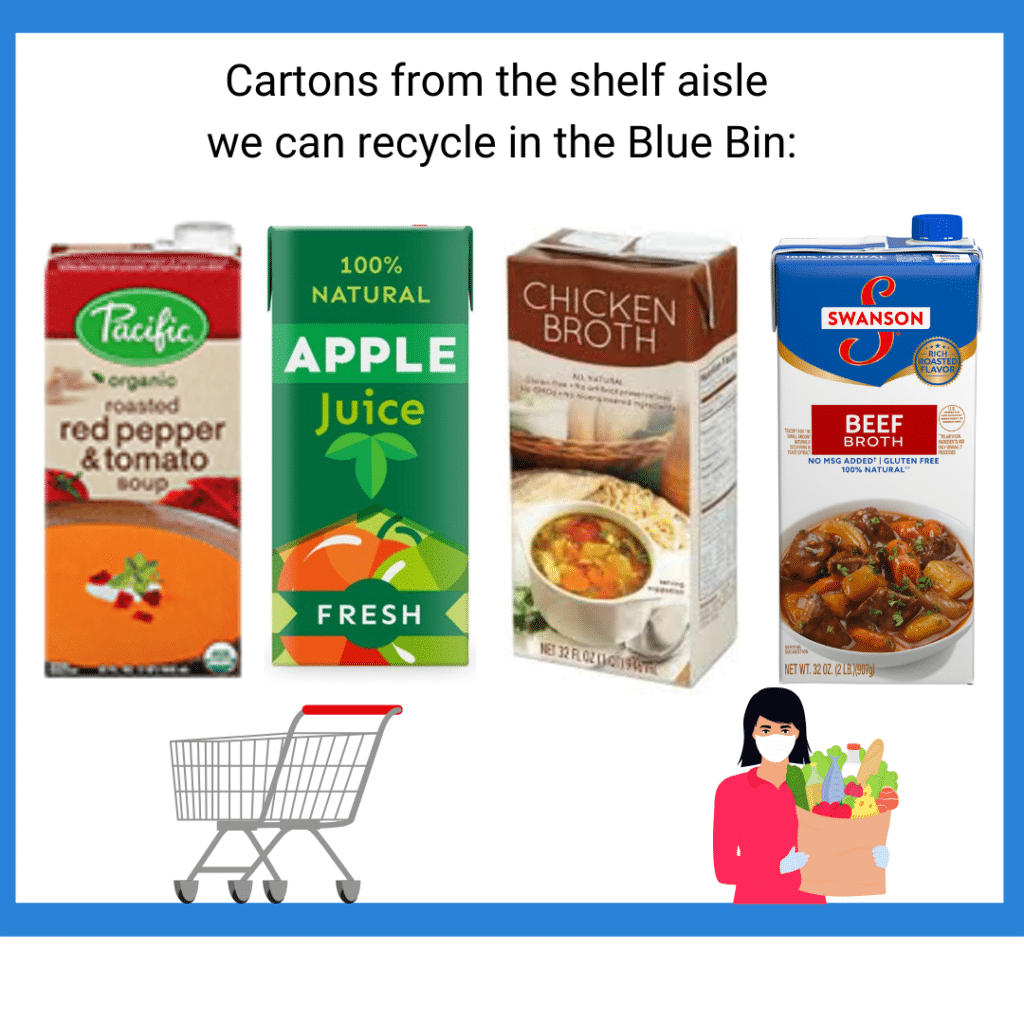 What are Food and Beverage Cartons Recycled Into?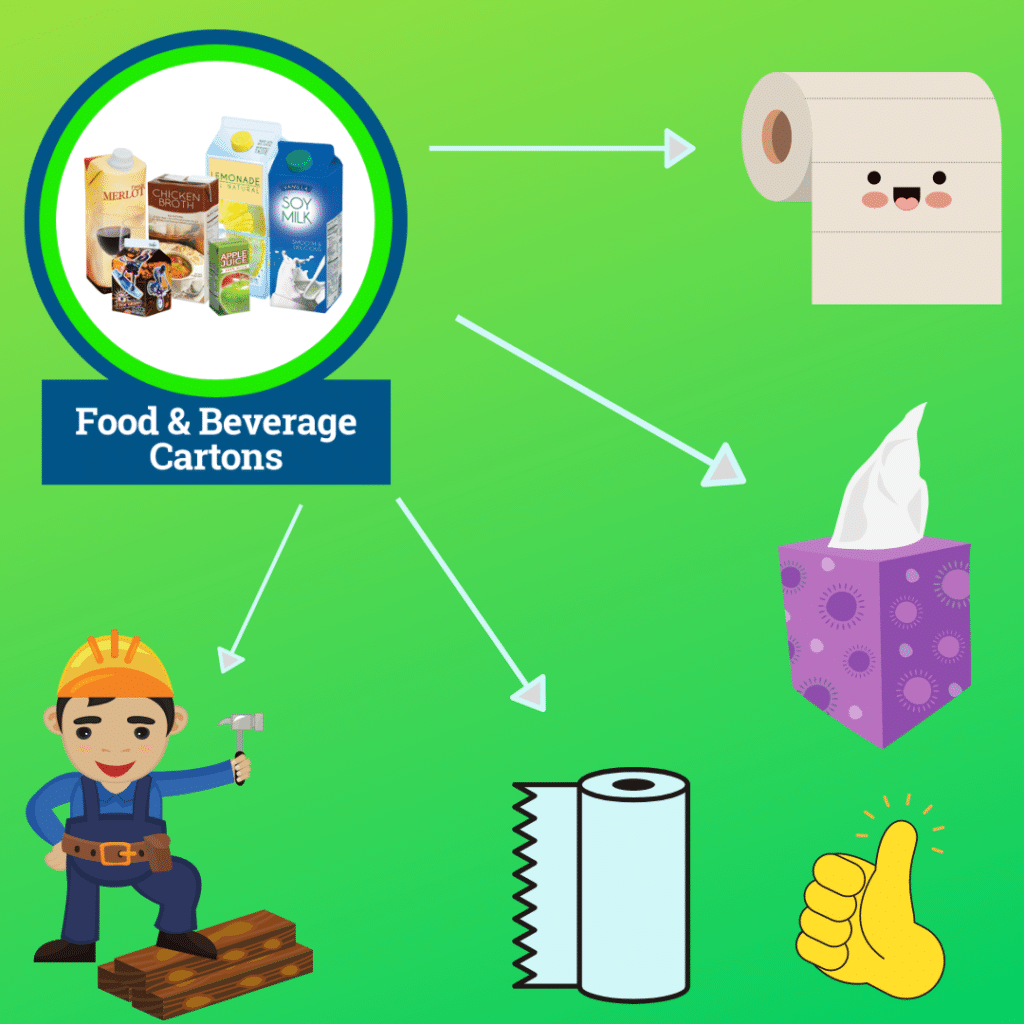 Food and beverage cartons are recycled into several different items and materials. The most common is toilet paper, facial tissue and paper towels. Cartons also have the ability to be recycled into eco-friendly building materials!
What Food and Beverage Cartons Can't be Recycled?
"Did my carton come from the freezer section?" ✋ Wait! 🚫
Ice cream cartons are the most common carton in the freezer section and are not accepted for recycling in the Blue Bins.
Why?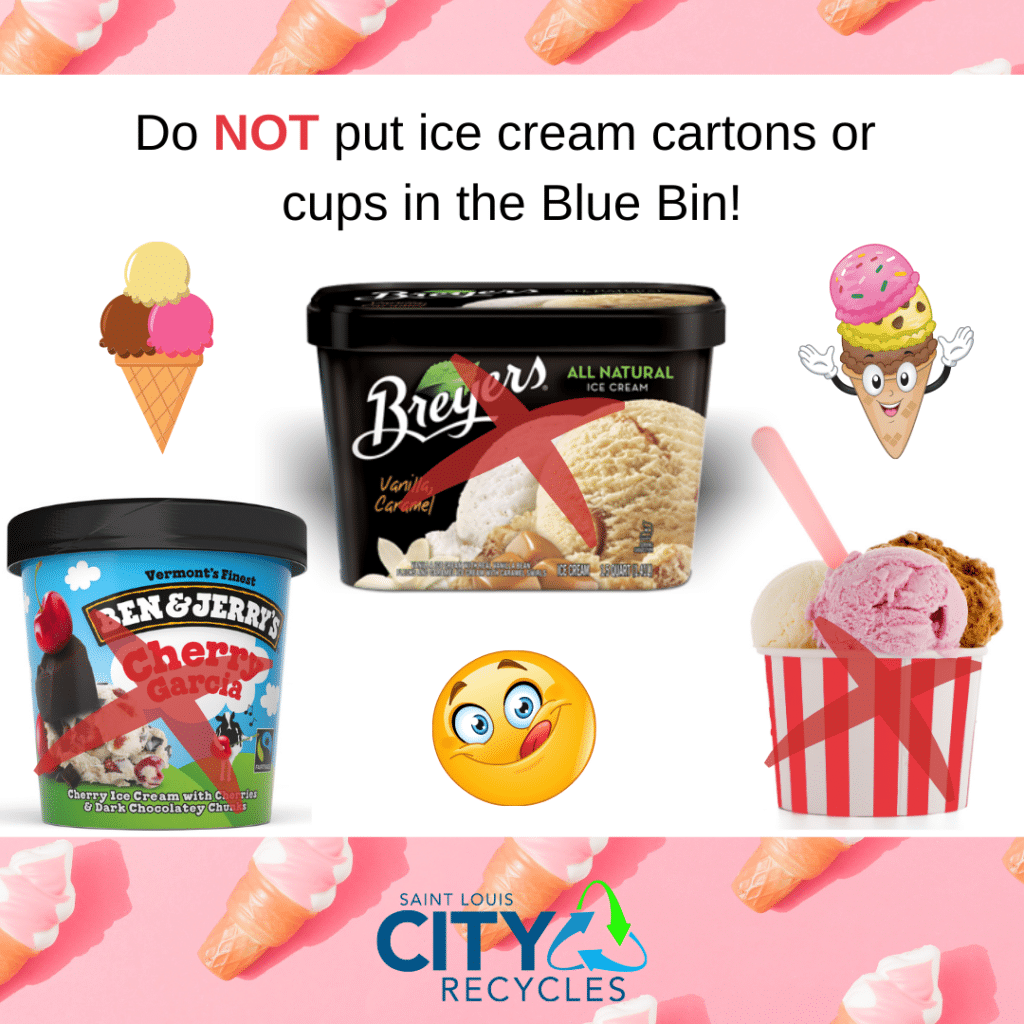 Ice cream cartons are manufactured with additional materials that are meant to withstand temperatures in the freezer, while also preventing freezer burn. This, in turn, makes them not recyclable so they must be placed in the trash.
As with all recycling bottles, jars and containers, cartons must be emptied and rinsed before recycling in the Blue Bin. Do not flatten your cartons, remember to replace the cap before recycling and never, ever bag your recycling.