St. Louis City Residents: Due to a shortage of truck drivers, the City of St. Louis is temporarily collecting alley trash and recycling dumpsters at the same time. There is no change to rollcart collection. You can read the City's press release for more information here.
You can ensure your items are recycled by taking them to one of the City's more than two dozen dropoff locations. Find the closest dropoff location near you. Recyclable items from these dropoff locations are scheduled to be collected daily, as needed.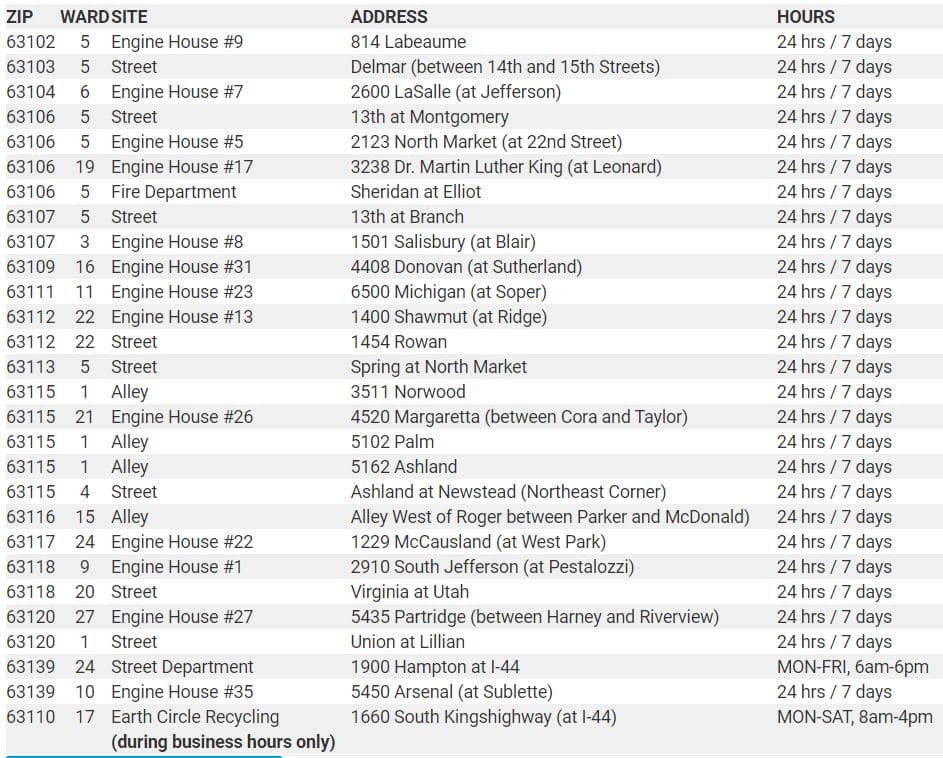 You can help the City get back to its regular recycling collection schedule by referring candidates to apply to become a Refuse truck driver.  
The City will resume separate collection when enough drivers have been hired.