Punxsutawney Phil didn't see his shadow this Groundhog Day, which means spring is on the way! Our motivation is on the rise with warmer temperatures! This time of year makes us feel the need to prepare our homes for the nice weather and get into the yearly task of spring cleaning. Below are a few steps to help you prepare and clean responsibly.
S is for Starting Your List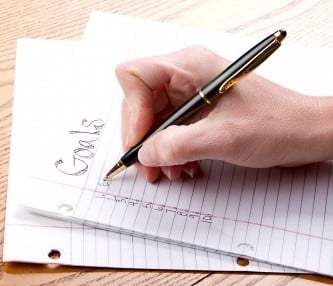 Start by making a list of things you'd like to accomplish. Making a list helps you prioritize, keep on schedule and allows you to track your progress. It's okay to go a little overboard on your list with tasks you'd like to accomplish. Never underestimate your motivation once you get started cleaning!
P is for Preparation
Preparing before cleaning might seem a little silly, but trust us on this one. Prepare a place for items that you may want to part with, recyclable materials and items that belong in the landfill.  We're not suggesting a full-on Marie Kondo, "Does this sparks joy?" moment, but this will make the end of your cleaning process a breeze. Help keep as many items as possible from ending up in the landfill by donating things that are still in working condition and recycling responsibly in the Blue Bin and beyond. Not sure where to take your items that don't go in your Blue Bin? Check our database for places that might accept your items!

R is for Reduce, Reuse Recycle
Of course we had to throw this one in the mix! Reduce the waste you send to the landfill by donating and recycling items responsibly. Be sure to Stick With the 6 when recycling and if you don't see it on the list, don't put it in the bin!
Another big way to reduce your waste while cleaning is to clean with rags made from old clothes rather than using and wasting paper towels. These can be washed and reused over and over. Socks with holes and old t-shirts with stains are great for repurposing into cleaning rags since they cannot be donated.
I is for Inspect
Before you start scrubbing and dusting, inspect your cleaning ingredients. A lot of products can be harmful if not used properly or by their expiration date, so it's important to research what chemicals are inside. Some cleaning products contain harmful chemicals that are called volatile organic compounds (VOC's). The EPA has valuable information about what VOC's are and their impact on indoor air quality. If you have leftover chemicals in your home that are hazardous, make an appointment with the Household Hazardous Waste Facility (HHW) to ensure that they are disposed of properly.

If you want to switch to natural cleaning products, vinegar is your best friend. Be sure to research what you can clean and what you should avoid cleaning with vinegar. If playing scientist isn't your thing, investigate products on the Environmental Working Group website for the most eco and health friendly option for you and your wallet.

N is for New Furnace Filter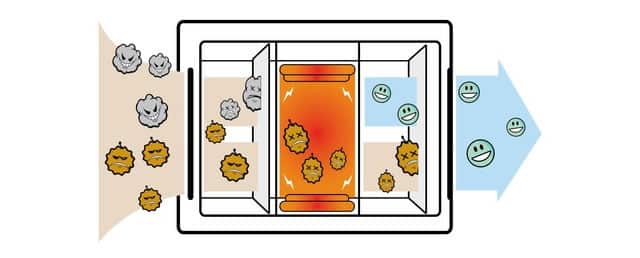 New furnace filters are essential for keeping the air in your home clean, especially if you suffer from allergies. It's important to change your filter regularly, but particularly necessary when the seasons change. Besides the health advantages, you can save up to 15% on your utility bill by making sure your system is clean and running properly.
G is for Gathering up your Piles!
The hard part is done and now it's time to take care of those piles you've made. Take your trash pile out to your green trash rollcart or brown trash dumpster in the alley. Recycling can be placed in your blue recycling rollcart or blue recycling dumpster. Remember to NEVER bag your recycling! Empty items loose, clean and dry into your Blue Bin. Not sure where to take your donation pile? Our blog post, Ways to Properly Dispose of Your Unwanted Clothes in St. Louis, will provide you with great resources around the St. Louis area and most accept more than clothing, too!
Congratulations, you did it! Now it's time to relax in your dust-free and organized home!