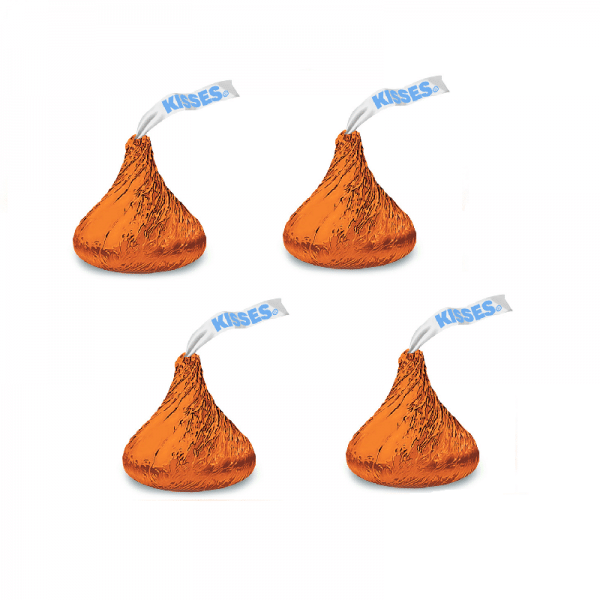 Here are some easy tips for making your Halloween more sustainable.
Candy: Choose to share candy that is packaged in foil or boxes because those materials can be recycled!  Did you know that an estimated 80,000,000 Hershey's Kisses are wrapped each day with enough aluminum foil to cover over 50 acres of space — that's almost 40 football fields!  All that foil is recyclable!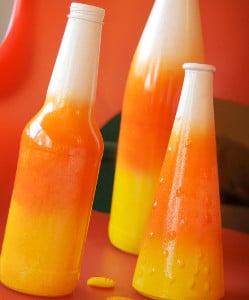 Décor: Reuse and repurpose your recycling and other craft supplies to make your own Halloween décor instead of buying brand new items this year.  This will make for a fun family activity and teaching opportunity for the kids!  These colorful candy corn vases shown were simply made from spray painting empty glass bottles!  For more craft ideas like this check out All Free Holiday Crafts and the ultimate place to find DIY décor, Pinterest.
Costumes: Check out thrift stores before buying new costumes.  They often have all the pieces you will need for a fraction of the cost and you are promoting reuse!  You can get crafty with kids costumes too!  Try making a train car or fairy wings out of cardboard or even a witch's broom out of plastic bottles: Cardboard Fairy Wings.
For more ideas check out these links below: