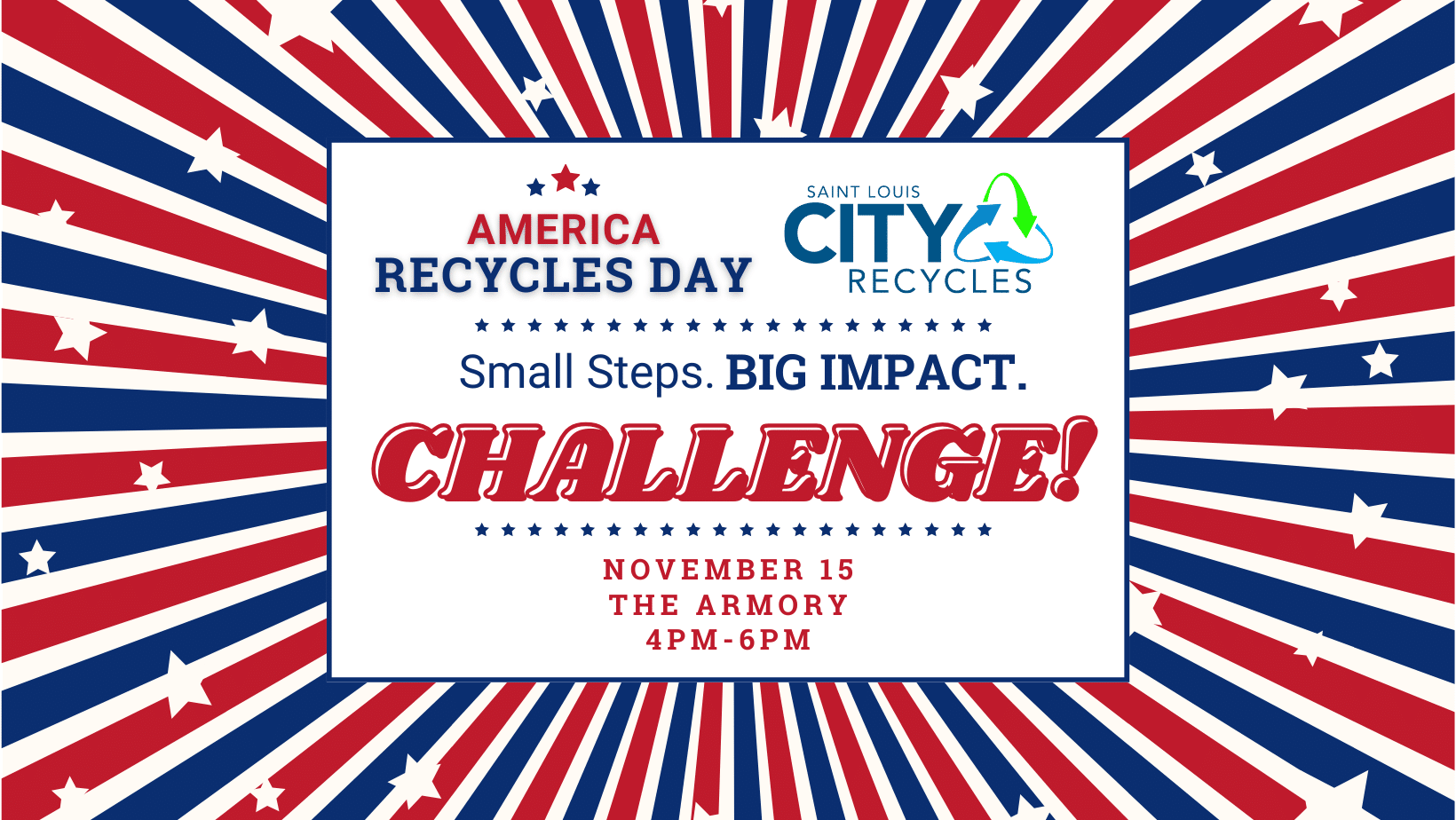 See your Small Steps make a BIG IMPACT by participating in our challenge for America Recycles Day! It's simple to take part and there will be prizes at our very first "Recyclers Happy Hour" at The Armory on November 15th. Here's how it works:
Nov 1-7: Count how many bins of recycling you create in a week! How many bags of trash?
Nov 8-15: How much can you increase your recycling and reduce your trash? Count the bins!
---
Use this form to keep track and tag us in your pictures or comment on our posts to let us know how it's going! We're active on Facebook, Instagram and Twitter @STLCityReycles.
---
Stop by our office to pickup a new in-home recycling bin to make this Challenge even easier!
Join us at The Armory on November 15th for prizes and to meet other STL City Recyclers!
Our office: 4646 Shenandoah Ave. 63110
The Armory: 3660 Market St 63110