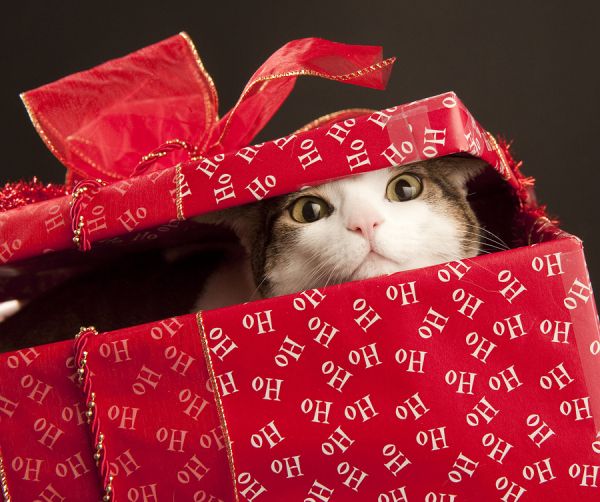 Even though gift exchanges this year may look a little different, it's still important to recycle responsibly. Waste increases by 25% between Thanksgiving and New Year's! This blog post will guide you into making sure our gift wrap and packaging makes it into the correct bin!
Wrap 'Em Up
There are so many different kinds of wrapping paper available, but not all of them can be recycled in your Blue Bin. Wrapping paper that is translucent, reflective or contains glitter cannot be placed in the recycling.
The only paper that is accepted in our Blue Bin is regular wrapping paper and wrapping paper that is made from recycled content. If you want to get creative, you can wrap your gift boxes in newspaper sheets or junk mail. It's estimated that each American receives 41 pounds of junk mail each year! That's a lot of wrapping paper!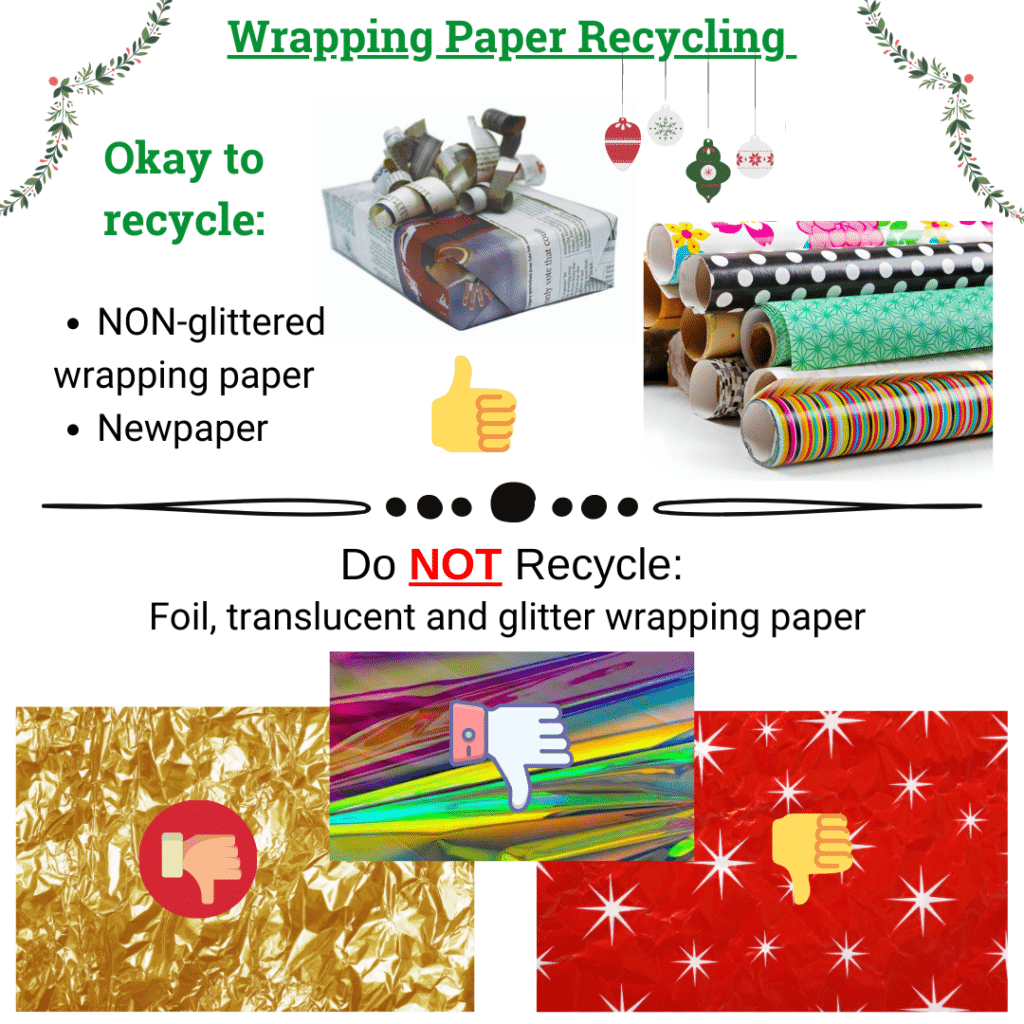 Stuff 'n Fill
One holiday wrapping staple that cannot be recycled is tissue paper. Who would've thought, right? Tissue paper cannot be recycled because it is made from recycled paper fibers that are too small to be reused again. Recycling paper products over and over means their fibers get smaller and smaller and eventually cannot be used again. Tissue paper, toilet paper, paper towels and napkins are an example of paper fibers that are too small to be recovered and must be placed in the trash. Your saved-up newspaper and junk mail could also substitute as tissue paper.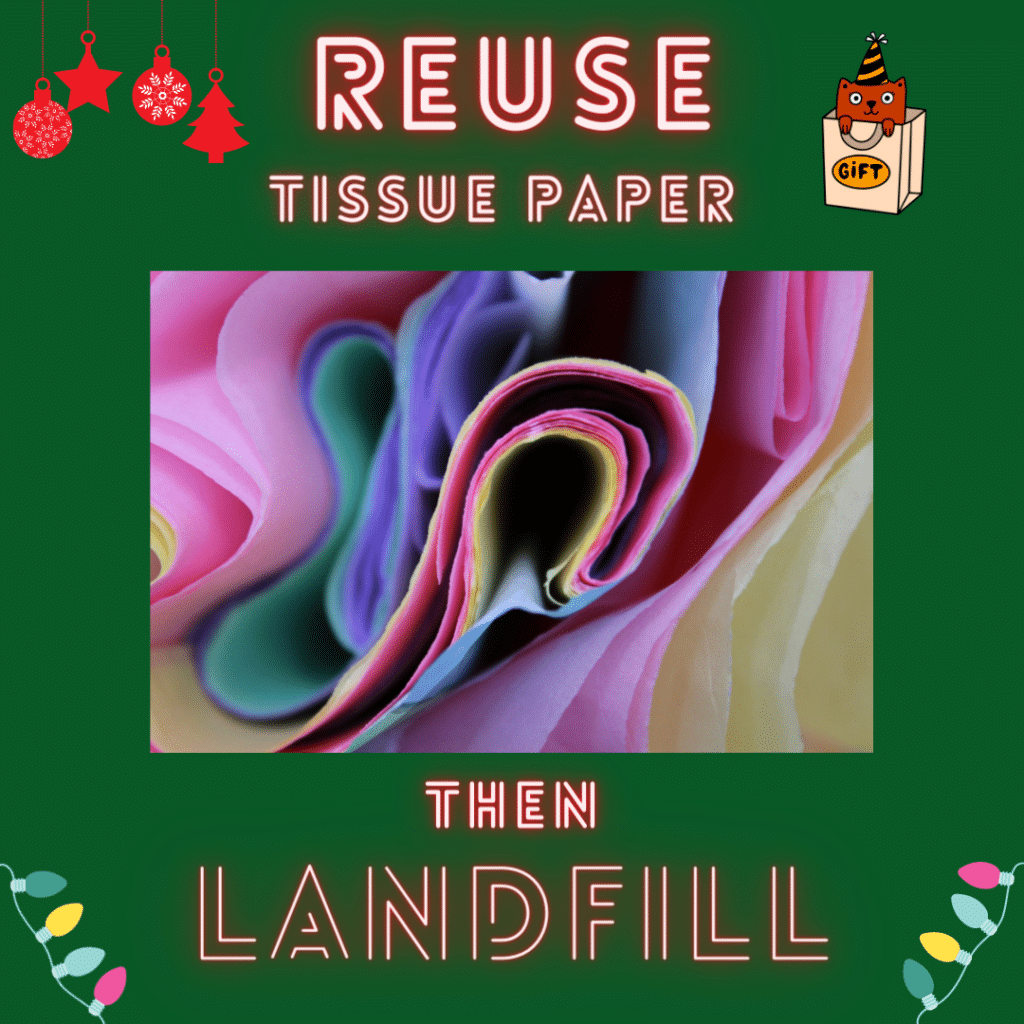 Ribbons, Bows and Bags – Oh My!
Ribbons and bows can spruce up any gift box or bag, but they cannot be recycled in our Blue Bins. These items aren't included in our Stick With The Six categories so they must be placed in the trash after their use, or reuse. Learn how to make unique upcycled bows from newspaper in this short tutorial.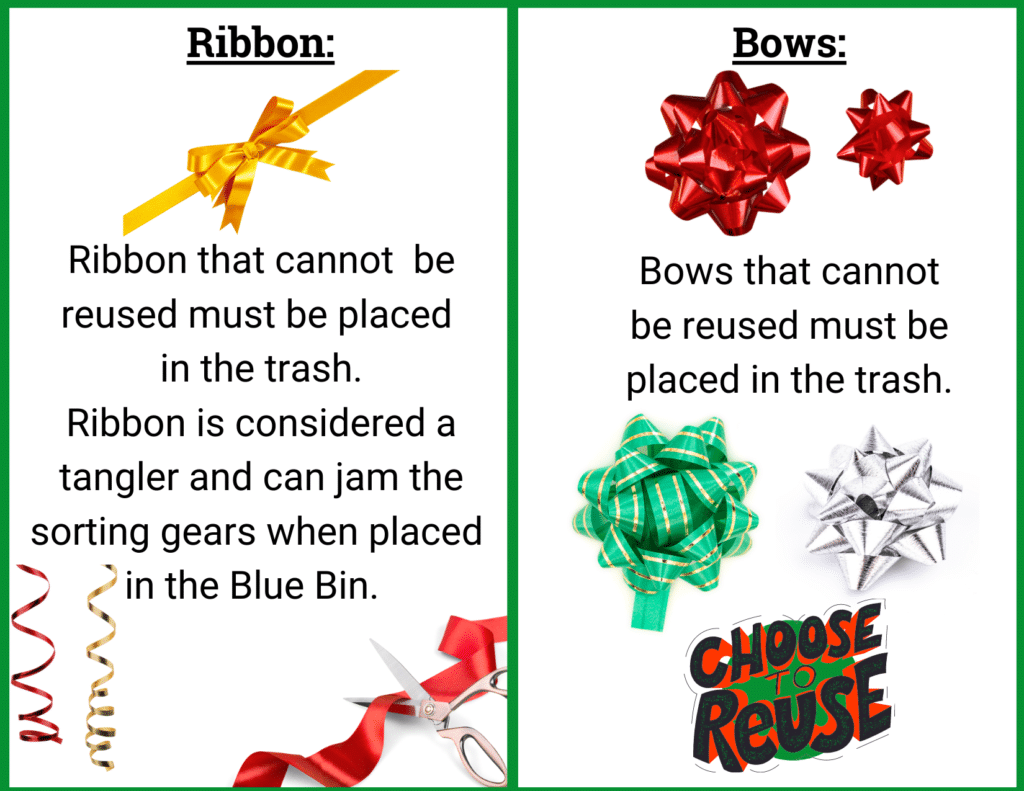 Bags, similar to wrapping paper, have options as to which bin they belong in. Bags that have a plastic, shiny coat on them are not recyclable because of the thin outside plastic coating. Bags that are made of paper, similar to paper grocery store bags, are recyclable in our Blue Bins. If you don't have any bags to reuse and must purchase some, choose paper bags that don't have a plastic coating.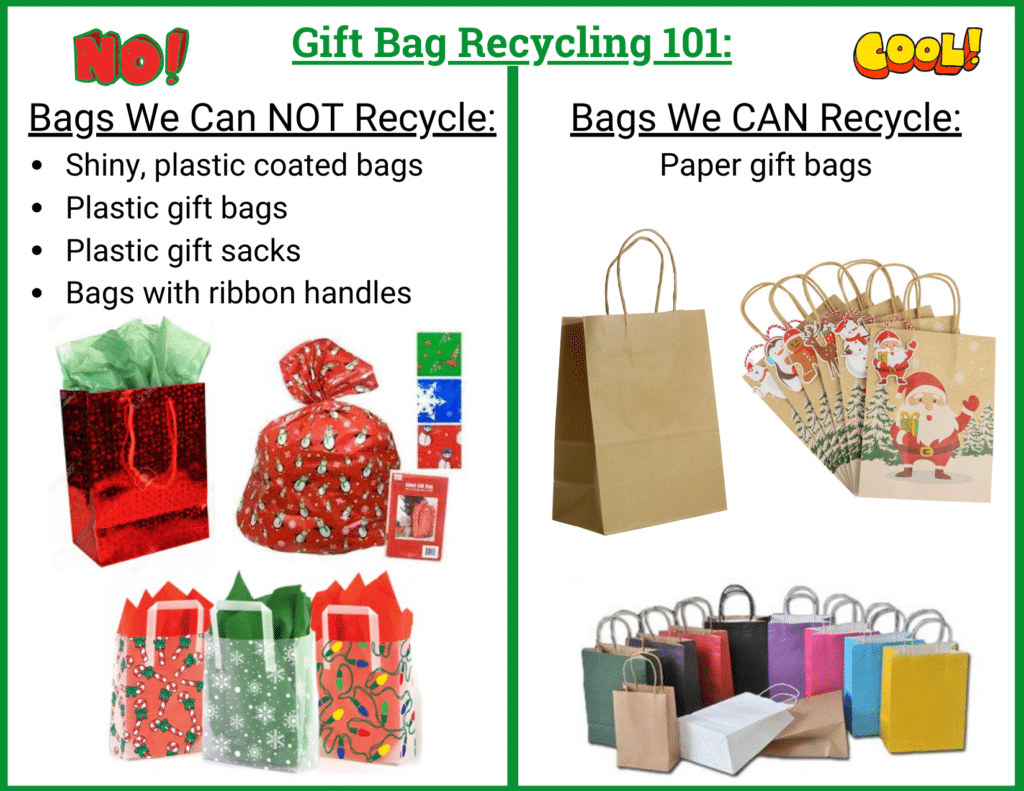 Sustainable Gift Wrapping Guide
If you are exchanging gifts this year with family and friends, we've compiled a short list of ideas to keep your holiday waste at a minimum.
Save boxes from shipments you receive throughout the year. When the holidays (or even birthdays) come around, you can reuse one of the boxes you've saved. Decorate boxes with markers or a few stickers to make your cardboard box festive!
If you need wrapping paper for your repurposed box, save newspaper and junk mail to use instead. If you want festive wrapping paper, purchase paper made from recycled content, if possible. Always avoid glitter on your wrapping paper, bows and ribbons.
If you need gift bags, purchase paper gift bags. Always reuse your gift bags until they need to be recycled or put in the trash.
Skip purchasing new spools of ribbon and bags of bows!
Always recycle paper wrapping paper and paper gift bags in your Blue Bins.
Ribbons, bows and plastic-coated gift bags do NOT go in the Blue Bin.
Reduce, reuse, repurpose, borrow, donate, shop second hand and recycle holiday gift wrapping and even decorations!