Back to the basics.
We all learned the phrase "Reduce, Reuse, Recycle," at some point during our early school years. We may have heard it so often that its importance has been forgotten. This blog post will refresh our views on the infamous 3 RRR's and provide ways to implement them into our everyday life.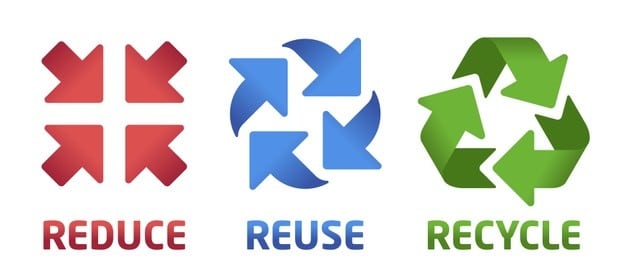 Reduce
Did you know that the United States is the largest consumer market on Earth with a gross domestic product of 20 TRILLION dollars! 🤯 Reducing our overall consumption as individuals will have a big impact on lowering our waste. Overconsumption depletes natural resources and habitats, contributes to climate change and increased air pollution. Here are some tips to help you reduce waste from the get-go:
When you find yourself aimlessly adding things to your online shopping cart, pause and ask yourself, "Do I really need this item?" More often than not, the answer is probably no. Would you get more enjoyment of investing that money in something else? Some awesome tips can be found in the blog post, It's Time to Invest in Experiences, Not Possessions on ways to 'invest' our money in things rather than on things.
Use resources to your advantage! You'd be surprised by how many people have an item you might randomly need that is collecting dust in their basement or garage. Join and ask your local "Buy Nothing" group, post on Nextdoor, search Facebook Marketplace or even ask friends and relatives before resorting to buying new.
The last, but certainly not the least, piece of advice we have for reducing your waste is to become more aware of the plastic waste that you generate. It is Plastic Free July, after all. 😉 Read our blog post from last year, Plastic Free July: How Can You Participate? to learn how to become part of the solution to the world's plastic waste problem.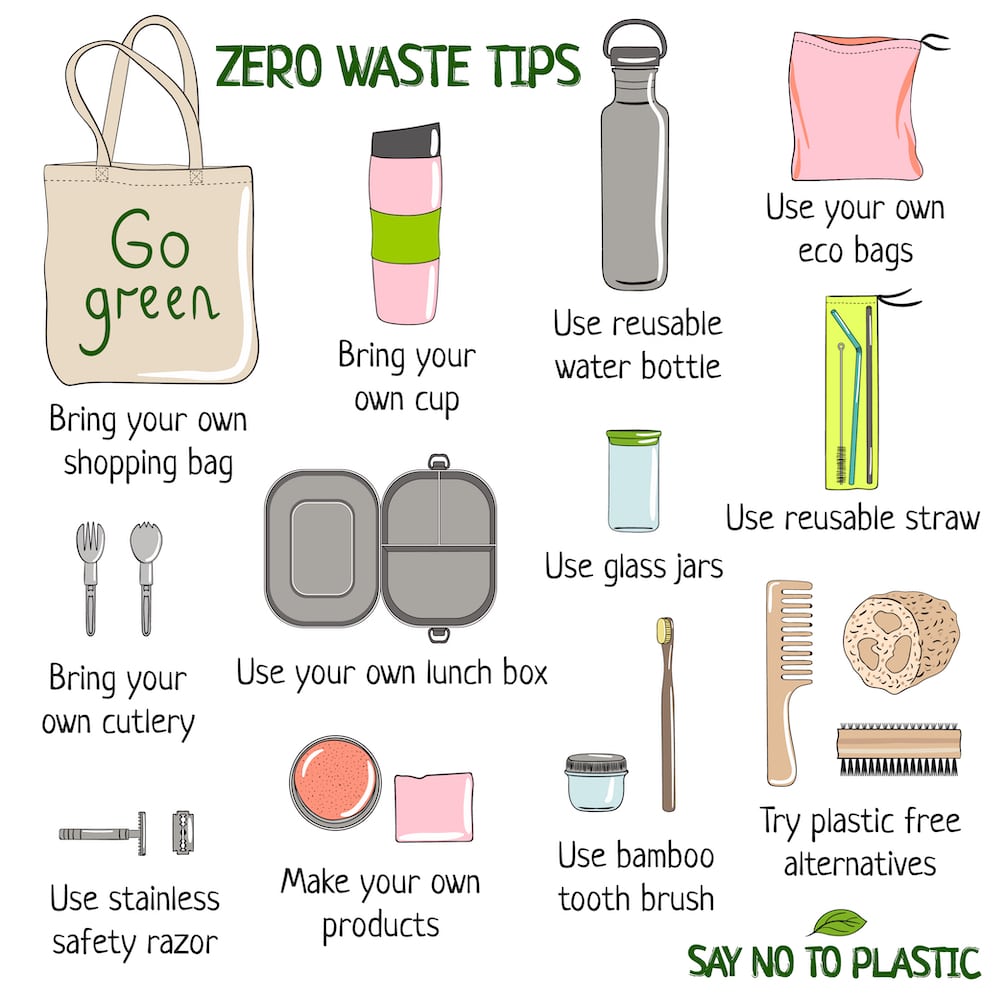 Reuse
There are many ways to be resourceful and reuse things without being the creative or artsy type. If you already feel comfortable being resourceful, explore the millions of YouTube and TikTok videos to help spark inspiration or guidance. Find ways to reuse or repurpose anything from bike tires to old CD's just by browsing the internet.
According to a United Nations' environmental report, "The fashion industry is responsible for 8% of carbon emissions." Fast fashion is detrimental to our water, land and air quality. Shop at local second hand stores, garage or estate sales, host or attend clothing swaps or buy lightly used clothing from several online resale markets.
Use old t-shirts, shorts and socks as cleaning and dust rags for your home. This will help lower your dependence on paper towels, too! Did you know St. Louis has a convenient textile recycling dropoff? Remains, Inc. will accept all different kinds of textiles and some households for recycling rather than being sent to the landfill. Visit their website here for a full list of accepted items.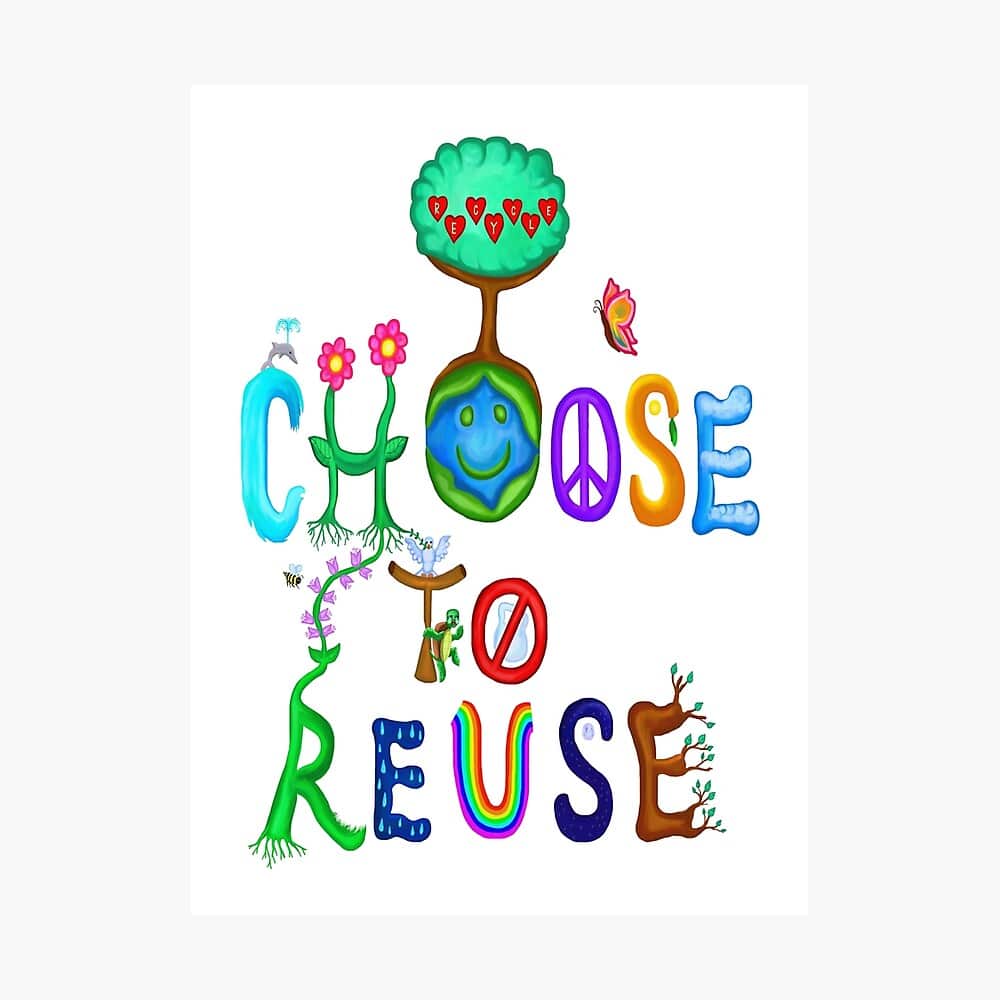 Recycle
While recycling may be last on the list, it's still an important step in lowering our dependence on natural resources and raw materials. You can check out our blog posts for all things recycling-related and why it's so important.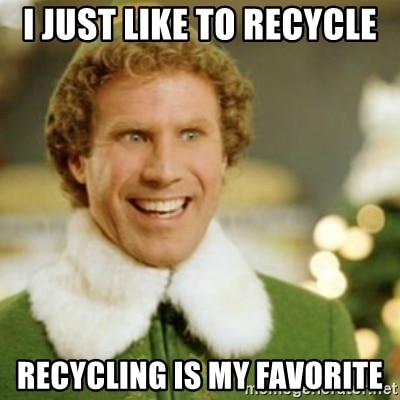 Recycling Responsibly and learning to Stick With the 6 helps us lower contamination and provide the Materials Recovery Facility (MRF) with clean and valuable recyclables. Learn what goes in your Blue Bin here. Do you need a way to collect your recyclables next to the trash can? Contact us for a $1* in-home recycling bin! Details below.
Want to help your friends and neighbors recycle responsibly too? We've got you covered. You can pick up Recycling 101's (available in 5 languages), The Ultimate Waste Disposal Guide and our brand new Recycling and Trash Dumpster Stickers! Contact details below.
Recycle Beyond the Blue Bin! Do you have items that aren't on our Stick With the 6 list but know they can be recycled elsewhere? Simply enter in the item you are wanting to donate or recycle in our database, enter your zip code and a list of possible locations will populate.
Additional Resources:
Request Recycling and Trash Dumpster Stickers
Why Should We Recycle? Part 1 and Part 2
Ways to Properly Dispose of Your Unwanted Clothing in St. Louis
Beyond the 3 R's: Part 1 and Part 2
Household Hazardous Waste